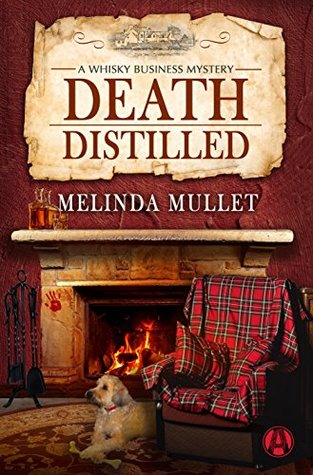 This is the second book in this outstanding series. I have not read the first book but I follow the story easily.
Abi Logan and her Weston terrier, Liam returned to Balfour to relax after a stint of reporting in the war zone. On her first day back Liam finds some old bones, Charles informed her he has promised the use of Whiskey site to entrain a group of Japanese. Upon learning a small group of sheep are to be slaughtered, she buys them. Rory Hendricks, former Rock Star is living near her. Rory that he is being stalked and asked Abi to investigate. She can't turn him down. This is enough to keep her busy. Enlisting Charlie's computer skills, Abi begins her investigation that will take her through a Rock show before the thrilling climax.
Disclosure: I received a free copy from Alibi through NetGalley for an honest review. I would like to thank them for this opportunity to read and review the book. The opinions expressed are my own.