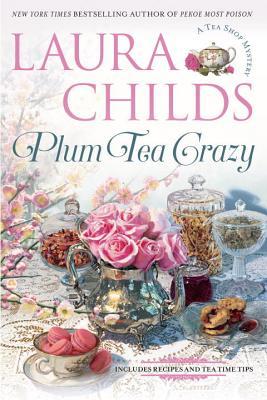 It has been awhile since I read a Laura Child's book. I am pleased to see that the book was not full of various teas but focus on the plot. It started with excitement and moved fast with turmoil throughout the book. Theodosia was not the victim but close friends were hurt. Many of the regulars are present and her affair with a homicide detective Riley continues.
Theo is attending a party given by a close friend, Timothy Neville and Carson Lanier, a banker is shot and fell to his death from the balcony. Theo begins to explore what happened on behalf of a friend. There are few parties in the background that adds interest to the tale. She finds plenty of suspects, his estranged, his lover, a co-worker who wants his job, and his business partner. The ending will surprise. I recommend this book and series.
Recipes from the Indigo Tea Shop and tea tips are included.
Disclosure: Many thanks to Berkley Publishing Group for my copy for review. The opinions are my own.